Apply for Vietnam Visa sure is a daunting and confusing process. Today we show you some Visa tips to get through it like a pro!
Compared to most countries, the visa regulations in Vietnam keep changing so it is best to double check with your embassy or through the government website for any changes. Fortunately there are many companies that do this for you online for a small fee. I used vietnam-visa.
Upon arrival triple check all of your documentation and make sure you bring the visa-on arrival pre-approval papers, photos and cash with you. EUR and USD will do (although with ridiculous conversion rates).
Fill out visa options and contact information.
Pay.
Get the approval letter on your email. It takes 1-2 working days (it's a weird list of random people who were granted entering Vietnam at the same time you did Personal information shared with strangers yay!).
Make sure you pack the pre-approval letter, 2 photos, passport, the entry/exit form and cash
Handle it all over to the officers when you land. Smile.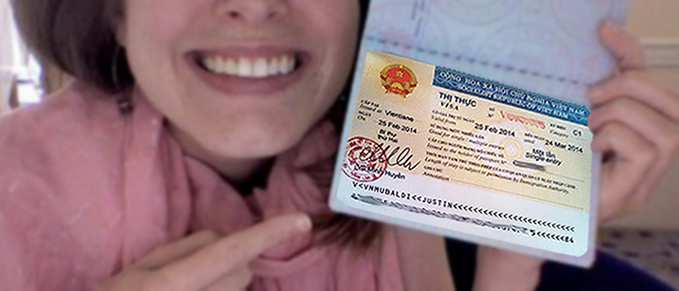 As of 2019, the following countries can get a free visa for the prescribed number of days. If you wish to stay longer, you will have to apply for a visa beforehand either through an agency or through the newly implemented e-visa program.
Please note that if you get a free visa on arrival, this is non-extendable meaning you will have to fly out of the country if you wish to stay longer. If you're planning on staying for 30 days or more, we recommend that you apply for a tourist visa at least 3 days in advance.