Plane, Train and Motorbike.
Just like the diversity of its landscapes, Vietnam offers a variety of ways to get around. With a little planning (and an adventurous spirit), you can usually get where you want to go easily and comfortably. You may favor fly straight from point to point, or take the overland routes of trains and buses, soaking in the sights along the way. Or, try the most exciting experience – get on a motorbike.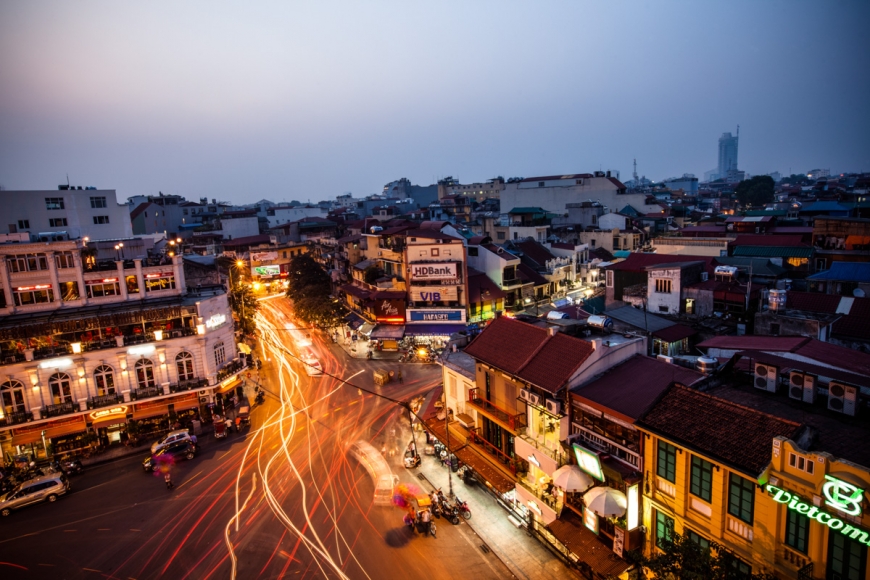 Vroom… vroom…
Vietnam's quintessential mode of transport, motorbikes are the most convenient way to travel short distances. Independent travelers may like to try long-distance motorbiking for the adventure and spectacular views. Novice motorists should be careful on Vietnam's streets and observe the local style of driving, which is more ebb and flow than 'follow the rules'. You'll find motorbike rental shops in almost every city. Prices depend on the quality of the bike, ranging from 150,000 to 300,000 VND/day for scooters and mopeds. You can expect to leave a deposit or your passport if you're renting for more than a week. When in Vietnam, never park your motorbike unattended, always wear a helmet, and be sure to check the ticket number if you leave it in a parking lot.
Do it like a local.
But if you want to avoid all the hustle and enjoy your trip without missing all the fun place. Then getting on the back of a bike with a local tour-guide is the exact thing you need to do. And Saigon After Dark tour would give you even more than that:
A dedicated local guide is your 'friend' for the entire tour, and they'll show you all the sights of the city from the back of their motorbike
Pick up a couple of Vietnamese words and phrases, and see if you can pass for a local (well, a long-term resident perhaps…)
Get to try Vietnamese pizza from our secret local restaurant – you'll never see this on a regular menu!
Learn how to make some other local favourite dishes, and expand your palette for when you visit Vietnamese restaurants back home
Play Vietnamese hacky sack (da cau) and enjoy a coffee in the park with the locals – you'll even get your own hackey sack to take back home!
Experience the vibrant late-night district and enjoy a local beer with your friend at a bustling roof-top bar.

Just sit back, relax and enjoy