Playing the lottery ticket is one of the locals' favorite activities. Those who want to immerse in the Vietnamese culture would find it necessary to learn how to play the traditional Vietnamese lottery. Ticket price is usually 10,000 -12,000 Vietnamese Dong each. Most of the ticket sellers are individuals who find it difficult to look for a more stable job either because of a disability or old age.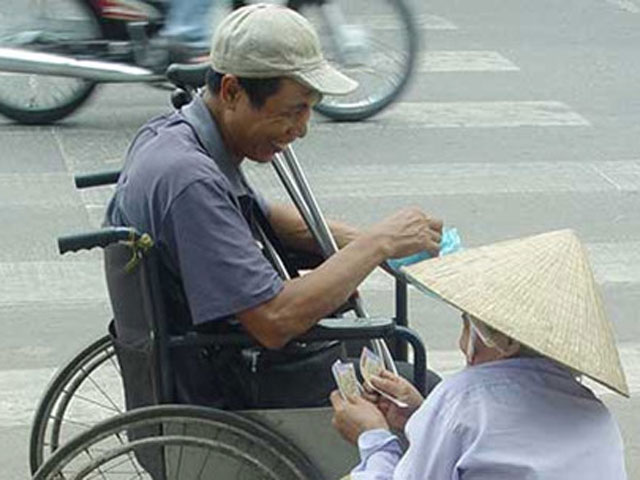 The lottery result is announced at 4 pm every day. In Vietnam, the lottery is operated by 63 provincial governments that provide daily prizes ranging from 100,000 to 2 billion Vietnamese Dong.
A lottery ticket has three important indices:
The province
Date
Lottery Numbers
The most important index is the lottery number as this would determine if you are holding the winning ticket.
One lottery ticket consists of six digits, which will be raffled every afternoon. You can find the results posted in lottery stalls or you can also watch it online.
For example: Your ticket is dated July 21, 2019 in the province of Ben Tre and your ticket number is 9 6 1 9 8 2. The winning lottery numbers drawn on that particular day for the corresponding jackpot are:
8th Prize for 100,000 VND: The last two digits of the ticket are 67 – you lose.
7th Prize for 200,000 VND: The last three digits of the ticket are 863 – you lose.
6th Prize for 400,000 VND: The last four digits of the ticket are 9695, 6905, and 7022 – you lose.
5th Prize for 1 Million VND: The last four digits are 1982 – you WIN!
4th Prize for 3 Million VND: The last five digits are 54870, 82384, 67057, 58679, 32773, 460077, 56304, and 875860 – you lose.
3rd Prize for 10 Million VND: The last five digits are 24788 and 72785 – you lose.
2nd Prize for 15 million VND: The last five digits are 25278 – you lose.
1st Prize for 30 million VND: The last five digits are 50336 – you lose.
Special Prize for 2 Billion VND: The six digits are 861982 – you lose!
In the special prize, you just missed one digit and you could have won 2 billion VND. But don't fret because the Vietnam lottery offers a special "comforting" prize for ticket holders like you.
They award 50 million VND for those who get the last five digits of the special prize. Not only that, there is an additional 6 million VND for those tickets that only have one digit different from the special prize, no matter where the position is. So in this draw, your ticket won a total of 57 million VND: 1 million from the 5th Prize, 50 million and 6 million from the Comforting Prize.
Many locals are fond of playing the Vietnamese lottery because their ticket can have plenty of chances in bagging a prize compared with other lotteries that only award prizes for getting the exact numbers from a six-digit draw.